Decoding SEO
Have you ever wondered if there is a point to maintaining and updating a website, despite its undeniably low search engine ranking and generally insignificant level of popularity? Well, the reality is that each and every web page, regardless of its content, has unlimited potential to improve, in a relatively reasonable time-span. The key to that improvement is the application of SEO practices.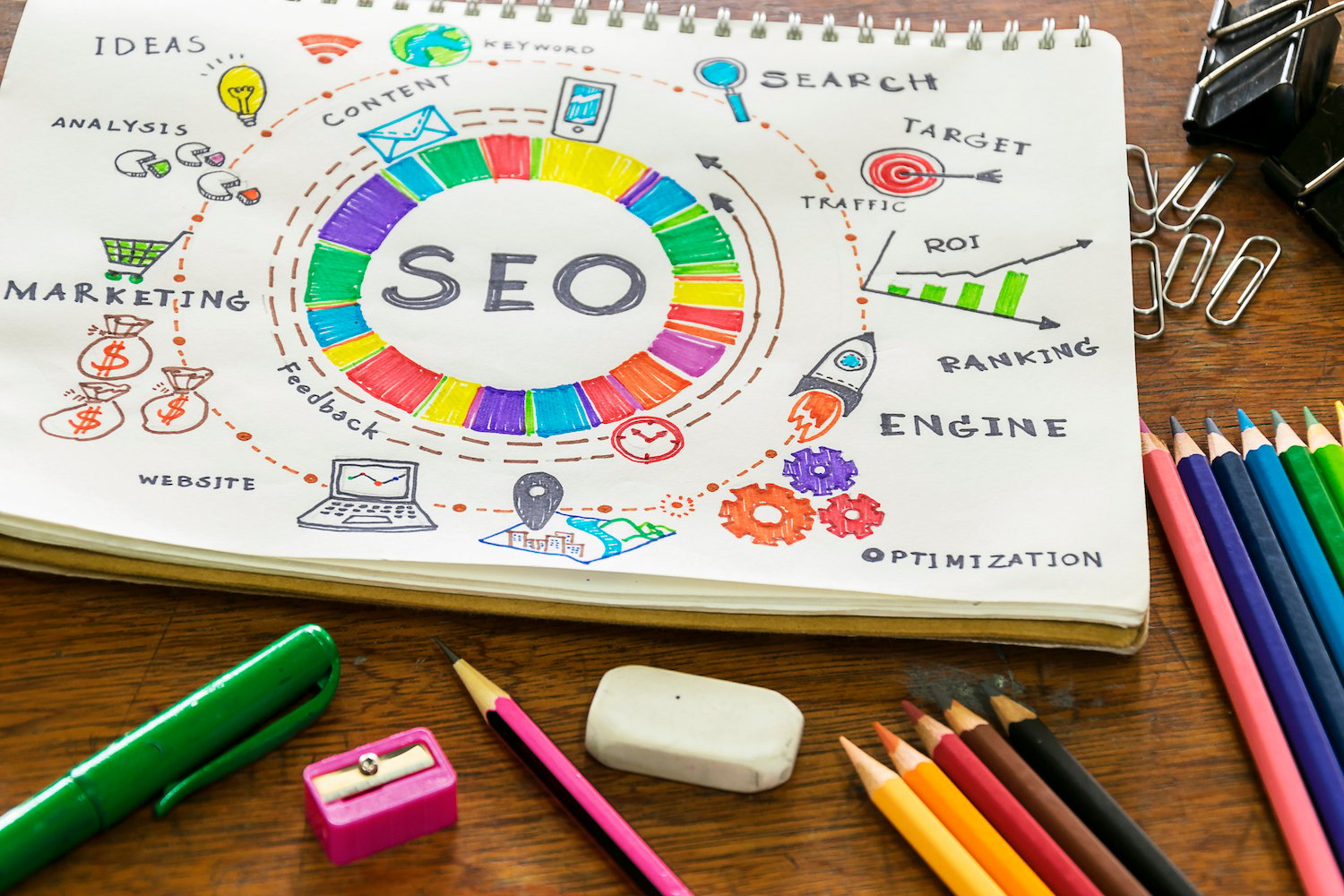 SEO is one of the most commonly used abbreviations of the digital era. It refers to the ranking of a certain website's content, as much as the continuous effort to promote that same website online, across various digital marketing channels. SEO (Search Engine Optimization) focuses on the enhancement of a website's search engine performance. It requires, in fact, the complete readjustment of that website's content, in a manner that pushes it to achieve a search engine (e.g. Google, Yahoo, Bing etc) ranking that is as high as possible.
SEO is an ever-evolving process, whose evolution goes hand in hand with the constant development of artificial intelligence; the smarter search engines become, the more parameters they are capable of identifying and, subsequently, the more tweaks one needs to apply on their website, in order for search engines to meet search engines' content quality and relativity parameters and, therefore, rank higher.
Let us answer some crucial SEO questions, like why SEO's application is an absolute necessity, what are the individual actions that will consist a valid SEO strategy and in what way you will benefit from it, before indicating several best practices of known value that will become great assets to your website's performance optimization process.  σας.
Why your website is in need of an SEO strategy
The undoubted necessity of aligning your website's structure with the most up-to-date SEO principles is justified by the fact that, nowadays, the vast majority of product and services' purchases is happening online, through the use of digital business tools. Therefore, it is quite crucial to adapt your website's content, in a fashion that directs some of the billions of daily search engine results -and, subsequently, the perspective customers- towards your website itself. A thoroughly planned website optimization strategy that is executed according to search engines' parameters, provides your website with the opportunity to establish its presence in the first pages of search results and to drastically increase the possibilities of new sales.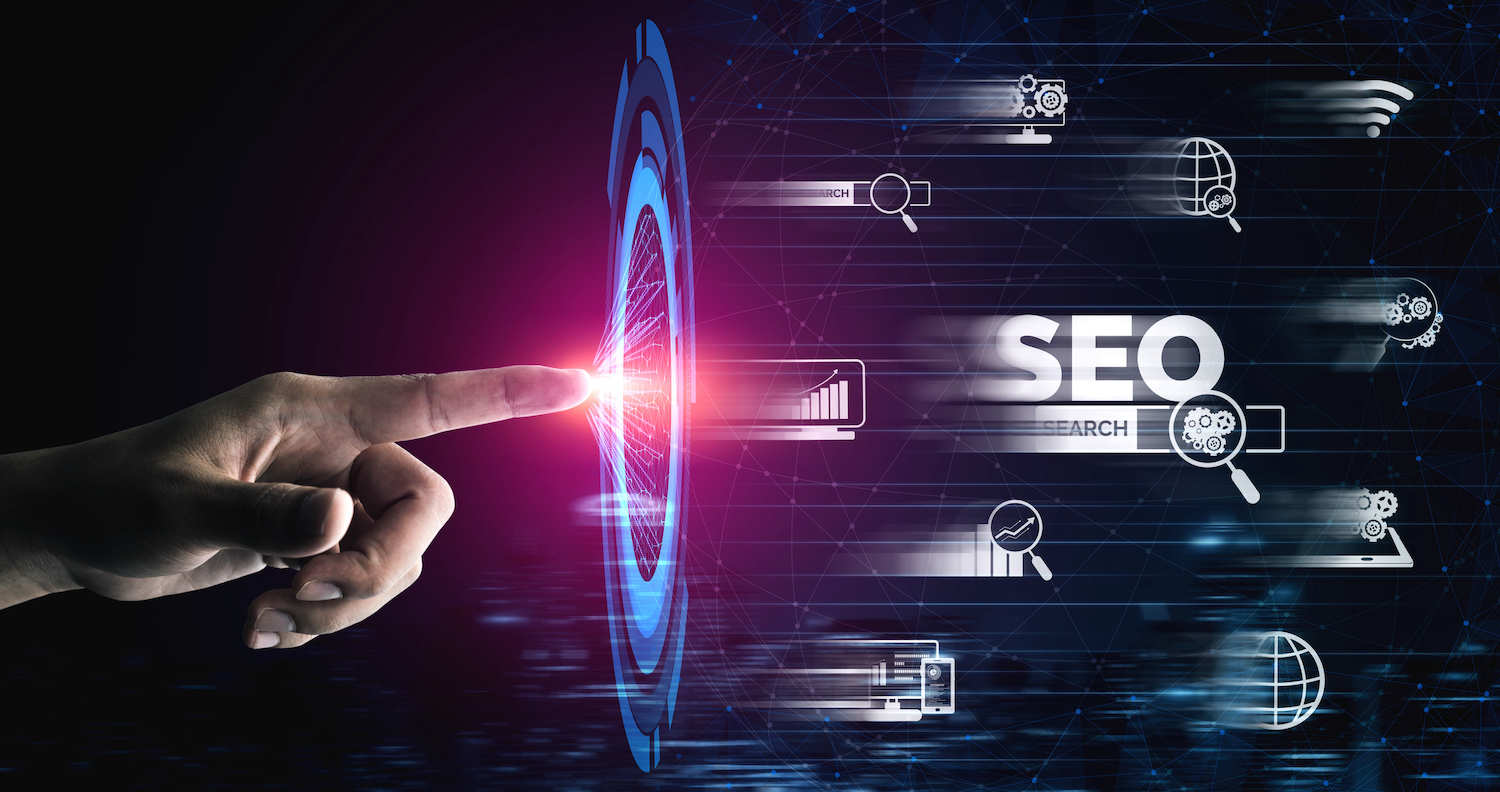 The world wide web includes an infinite number of data and countless pieces of information, to the extent that, even a remarkably narrowed search query, does not guarantee your website's appearance in the first page of a search engine's results, such as Google. The exact same phenomenon also applies to well-designed, interactive websites that lack content quality. Search engines evolve incessantly and, thanks to artificial intelligence, their ability to ascertain your website's quality combined to your competitors' keeps improving. As a result, the quest for achieving optimal search engine performance becomes quite complicated and demands for the equivalent SEO knowledge and expertise, concerning website promotion and overcoming the obstacles set by competitive websites.
On Site SEO and Off Site SEO
In order to be able to gain competitive advantage through the implementation of an SEO strategy and achieve noticeable traffic growth, it is recommended to begin by being able to identify the individual SEO categorization. That would include On Site SEO and Off Site SEO and while they are definitely in position to help your website individually, their combination is the proposed way of achieving optimal results.
The term "On Site SEO" refers to all those tweaks that are being applied within a website itself, as part of the overall effort to improve that website's search engine ranking. It includes, in fact, the adjustment of a website's content, images, meta descriptions, keywords, titles and so on.
Off Site SEO, on the contrary, is about all those actions that take place in the world wide web excluding one's own website and, nonetheless, aim at the same results as On Site SEO, which is the optimization of the aforementioned website. It is mostly based on building backlinks that are being hosted by third-party websites so that they can practically pledge to that same website's quality.
How the implementation of an SEO strategy will benefit your business
SEO practically implies website optimization, for a good reason. It really is all about optimizing your website's content so that it will be classified by Google, Yahoo and the rest of popular search engines, as a website that offers content of remarkable relativity and quality. As mentioned previously, each modern website needs to be put through the SEO spectrum in order for its presence to be established in the first page's results. Let us be more specific regarding the benefits of implementing an SEO strategy for your website itself and, subsequently, your business:
The increase of your website's traffic, which is the main goal of an SEO strategy. Based on simple statistics, it is evident that the larger the traffic is, the bigger are the chances that the website's call to action is followed by the audience. That call to action might indicate purchasing a product or service, being redirected to a different page, watching a video and so on. Consequently, website traffic is increased to a significant extent in cases when the website has been optimized beforehand, driven by the need to attract the portion of audience that has previously shown interest to relevant content.
The establishment of a business's brand name is deeply important for a company's growth. The implementation of a powerful SEO strategy, given the higher search engine ranking that it shall achieve, undoubtedly contributes to the enhancement of brand awareness and the extensive recognition of your brand and its accompanying products or services. In the meantime, a wide audience of internet users is being led to a larger association with your brand and it is now able to connect with it, starting with identifying its elements (brand name, logo, slogan and many more), While your brand awareness is being enhanced, your opportunities for new sales augment and you get a chance to create and maintain a consistent and loyal customer base.
The return of investment, which, in this case, is defined as the financial profit that derives from SEO-based sales and adds value to the initial cost of your website's optimization process. After the implementation of a successfully carried out SEO strategy, the website normally ranks higher up on the first pages -if not the first page- of various search engines and typically tends to attract more traffic. Furthermore, it is able to practically make content-based profit, not only through its e-shop performance, but also thanks to hosting third-party content (e.g. in the form of banner ads, that consist a modern and incredibly efficient way to increase profit as traffic grows larger).
Avoiding the additional cost of various advertisement efforts. In many cases, the implementation of a successful SEO strategy is so effective and efficient, that paid advertisements like social media ads or banner ads become really more of an exaggeration. That applies in cases when a certain business, based on their marketing and brand management strategy, has already met its brand awareness and sales goals solely through the implementation of an SEO strategy and, for various reasons, thinks of further customer base enlargement as non-essential.
Last but not least, the overall implementation of an SEO strategy usually includes a vast variety of tweaks. Aside from stating the obvious, which is the website's enrichment with modern, interesting and appealing content, the need to perform tweaks on various parts of a website is quite common throughout the process of curating an SEO-friendly page. Some of those can be the improvement of user interface or the enhancement of navigation capabilities. Among others, those would not only automatically classify the website as user-friendly, but they would also allow each individual user to navigate with ease and, normally, increase their chances to follow the suggested call to action and/or visit again.
How to benefit from the usage of keywords
Keywords have been mentioned several times throughout this entry. Though it has been made clear that the existence of certain keywords that are closely related to each topic is able to push your website into a higher search engine ranking, keyword usage is not always plain and easy. On the contrary, identifying the right keywords for your SEO strategy might get complicated, especially when what you are aiming at is achieving a higher conversion rate, meaning getting your audience to follow a pre-decided call to action. It is important to invest some time to analyze keywords and what they really are about, how a holistic approach towards them can actively contribute to the optimization of your website and what are the best practices that will certainly benefit your website.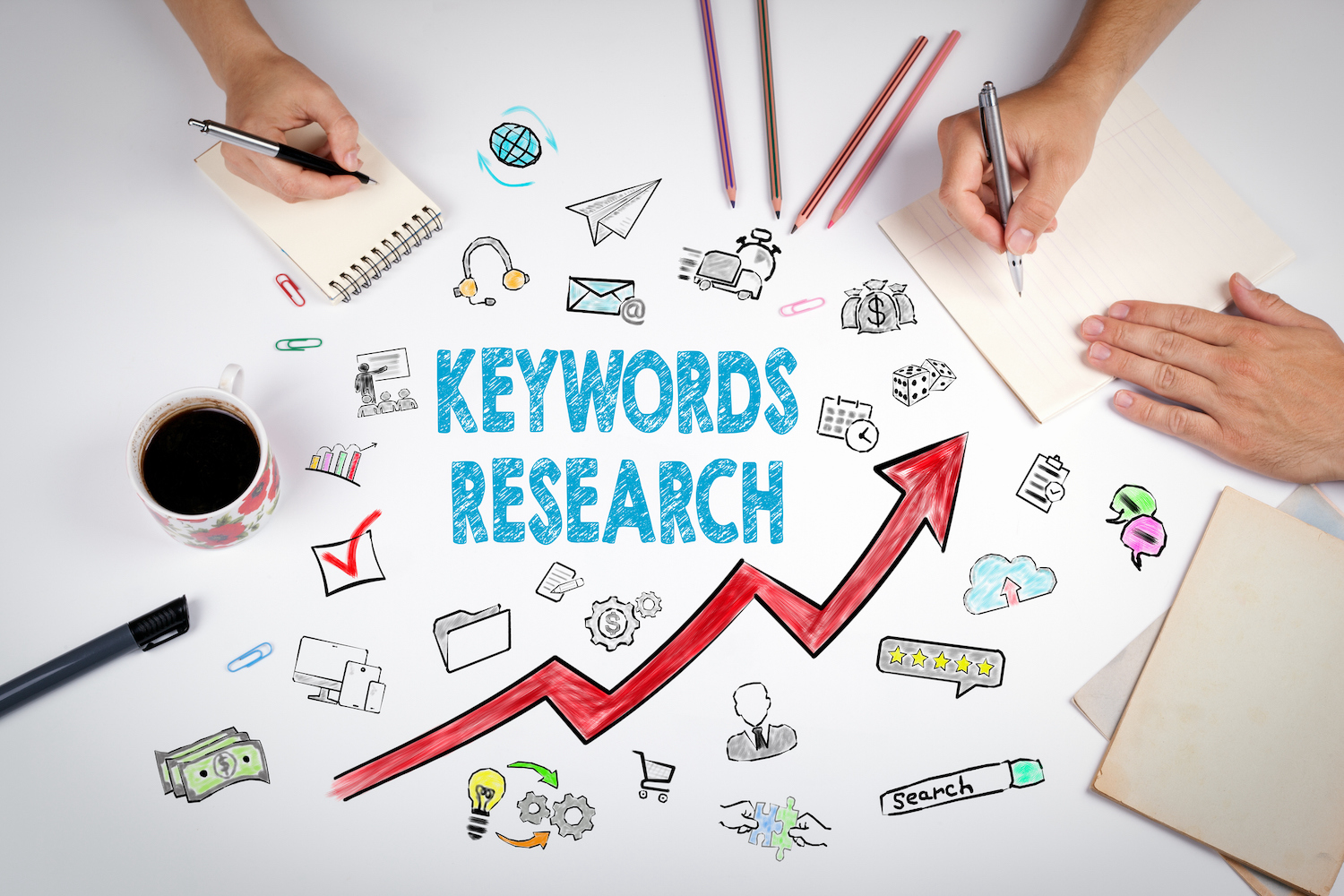 Let us start by decoding the term "keywords" as words that are being used repeatedly due to their high relativity with each page's main topic. Keywords are being processed by search engines, so that they can classify each website's content based on its relativity. For that reason, you should always ensure your keywords' undeniable relativity with the topic of your website. The conduction of a lengthy keyword research process prior to the implementation of your SEO strategy is recommended, in order to avoid unwanted results. Do not hesitate to take a peak at your competition's SEO strategy and thus identify your sector's appealing keywords.
For optimized results, you should make sure that each page of your website includes a keyword. When a sole keyword is used in more than one pages of the same website, search engines tend to think of it as spam and, as a consequence, they will diminish your website's relativity ranking. Not only keywords in the main text are being processed by search engines. On the contrary, keywords are being used in meta descriptions, headers and photos' alt texts, hence why you should use them delicately, in order to avoid providing your audience with a monotonous and tiring content. Try to create original content of actual value that your audience will engage with, despite the repeated use of the same keyword.
Building a successful SEO strategy: a step-by-step guide
A successful SEO strategy is capable of bringing a brand new perspective to your website, enhance your brand's awareness, contribute to profitability and even help identify new ways of making profit. One may wonder how all that is possible. Let us begin by naming the main steps to a carefully executed transmission from your website's current state to its SEO-friendly era.
Start by analyzing your content's exact level of accessibility based on SEO principles and thus identifying the extent to which search engines classify your website's relativity and quality. Do not hesitate to compare its ranking to your competition's ranking.
Make sure that the content you create is appealing and interesting and, most importantly, that is is relative with your target audience's queries. The rationale behind the latter is that providing with content of equal relativity and quality will not only gather a few daily visits, but it might as well be a step towards gaining a consistent audience.
Optimize your content by identifying the keywords that your audience is interested in or the keywords that are popular among a significantly large portion of the world wide web. That will guide search engines into classifying your content as highly relative based on the terms that your audience tends to search for. As a result, your website traffic will keep increasing.
Include these same keywords in the main text, but also in the remaining parts of the website's structure, such as its title, URLs, images' alt tags and meta descriptions, that basically sum up each page's content. The latter should be engaging, include a keyword and possibly a short call to enter the website. Statistics declare that following an SEO-friendly approach increases both organic traffic and the amount of time they spend on each website.
Do not ignore the importance of user experience by making sure your website's interface is user-friendly, responsive and fast.
Build backlinks that refer to your content and will direct third-party website users towards your own website. Their usage signifies website quality and aims at a faster classification and higher search engine ranking.
Analyze the search engine results page (SERP) and make sure that you have chosen the right keywords. In case your SEO strategy is not effective, conduct a research on your competition's keyword usage and readjust your strategy accordingly.
Success is a few clicks away!