The average smartphone user will spend over two hours on their mobile device on a daily basis. They typically have downloaded between 60 to 90 applications on their phone, regularly using at least 6 of them every day.
The amount of time that people spend on their phone presents an incredible opportunity for business owners and entrepreneurs. By creating a useful and/or entertaining mobile application, capturing the general public's attention while increasing both your profits and your brand awareness becomes possible.
How much does it cost to build a smartphone app? The cost can vary, substantially based on the platform that you are building the app on and the precise functionality of the app. In this article, we will explain the factors that shall affect the cost of an iOS or Android mobile application, giving you an estimate of its total cost.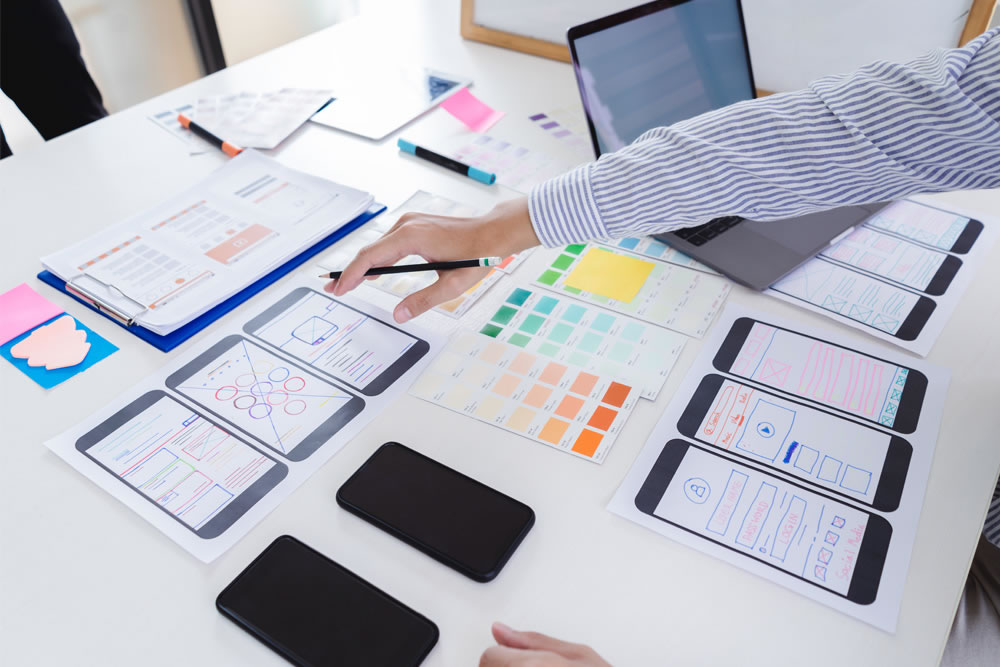 Benefits of building a mobile app
Prior to discussing the cost of building an iOS or Android app, let us take a quick look at its many advantages.
Apps can be the pathway to new revenue streams
Useful mobile applications can be sold to consumers to generate new revenue streams for your business. Alternately, mobile apps may be offered for free, while focusing mostly on in-app purchases that will lead to the generation of revenue. They can also be used to promote or sell various products and services.
Apps can drastically increase user engagement
Apps can be used to engage with customers in smart and exciting ways. Some examples would be bookings and reservations, alerts, promotions of products, services and offers, loyalty programmes and much more. Owning a movile app can entirely change the way you do business and communicate with your audience.
Provide more value to your customers
Your business can create a useful mobile app that helps smartphone users in various kinds of ways, in order to trigger a social psychology concept called "reciprocity". Essentially, the audience will perceive the app's function as being given something useful free of charge, and it will instantly be compelled to return the favour through purchasing a product or service that your brand offers. This concept is fundamental for the establishment of brand loyalty.
Build a stronger brand
Android and iOS apps will help your brand become more widely recognised and improve your enterprise's reputation.
How much does an iOS or Android app cost?
The cost of building an iOS or Android app will vary, as it is highly dependent on your precise requirements. Essentially, the more functionality you choose to have on your app, the higher the total cost will be.
The amount of platforms that you want your app to run on is one great factor that will affect its price. In case you want to create apps for both iOS and Android software, the app's creation process will be more time consuming and expensive to produce.
The cost of developing a basic app will be anywhere between €2,500 to €10,000. This represents the following processes:
 Meetings with project designers, programmers and UX/UI designers
Structure of wireframe, specifications, and milestone documents
User interface design
App programming
Graphic design
Testing and bug fixes
Receiving the app's approval from its target platform(s)
App rollout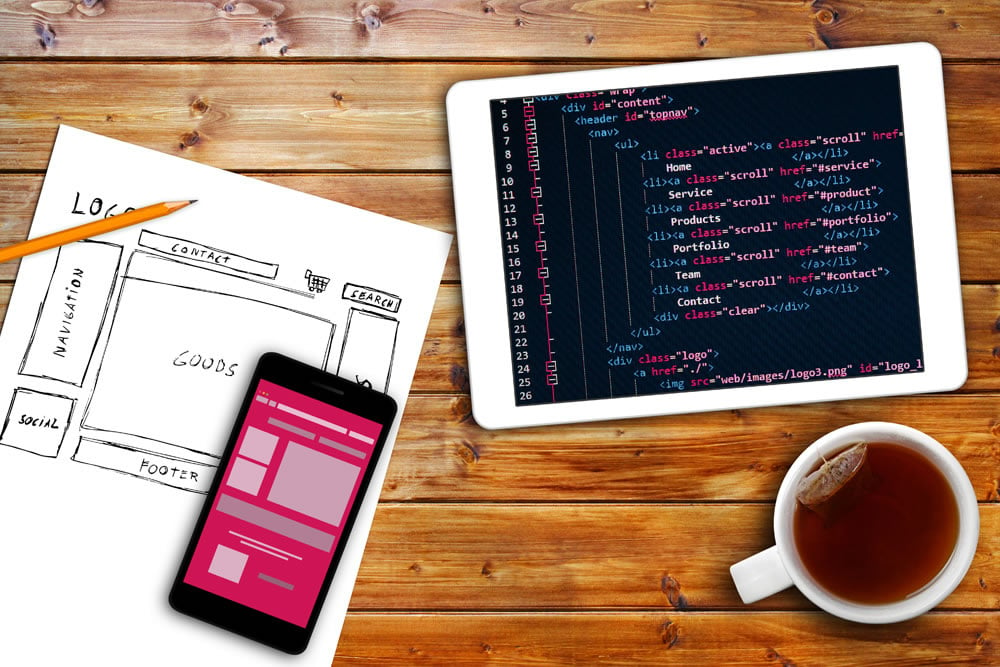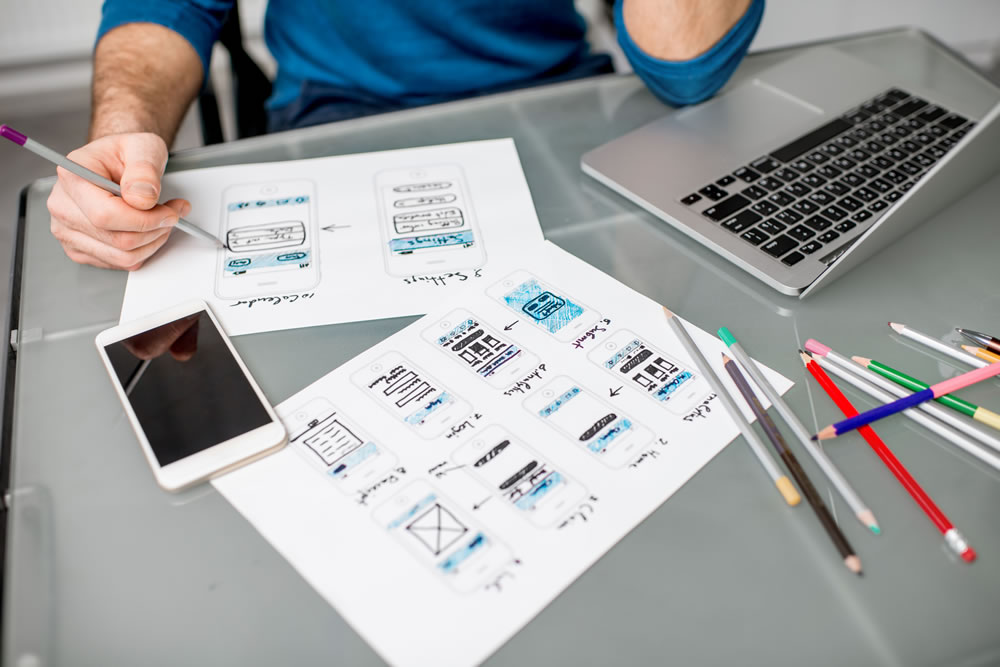 However, the cost will certainly be affected by several factors, including the following:
Will user login be a requirement?
If you wish your application to require users to register or login, then development and testing time will definitely be extended. You will have the option to create your own user registration system, through which people create their account using either their email or a social media login system that supports login via Facebook or a different social media platform. Adding a login system to your app can add approximately €1,000 to the app's total price.
Will users be able to create personal profiles?
If you want users to have the ability to create complex personal profiles, the app's cost shall be affected once more. That is justified by the fact that developers are going to need to create a unique user interface, data forms and a database that is necessary, in order to collect and store the users' personal information. Some additional effort will be required, so as to ensure that the app remains secure, when it comes to the collection and storage of this information. Dating apps and apps that support online communities often require a personal profile section. This extra function may add up to €1,000 to the cost of your app.
How will the app be monetised?
There are multiple options for app monetisation. The simplest one would be a one-off charge for the app's purchase on Apple's App Store and Google Play. An alternative would be making the app free of charge, while offering in-app purchases or certain paid features. Integrating your app with a payment system for in-app purchase can further extend its development time and, as a consequence, increase the cost of the app by anywhere between €1,000 and €2,000. You may also request in-app eCommerce functionality with a shopping cart, a feature which will increase the cost of your app further.
Will the app contain a rating system?
Rating systems are useful for many types of apps. Perhaps you wish to allow users to rate your products or give their opinion on an article. Adding this type of functionality can increase the cost of the app by an amount close to €1,000.
Will your app interact with other websites or APIs?
If your application uses data from sources such as third-party websites, application programming interfaces (APIs) or external databases, it will instantly become more costly. Since working with external data requires additional programming and security checks, its cost may be extended significantly.
How visually sophisticated is the app?
Smartphone apps can have a design that ranges from barebones to visually stunning. A barebones app will have a basic and simple user interface, strongly focusing on the functionality of the app. Visually outstanding apps may include an advanced user interface, complex animations and detailed graphics. A more elaborate visual design can add between €1,000 to €2,000 to the app's price.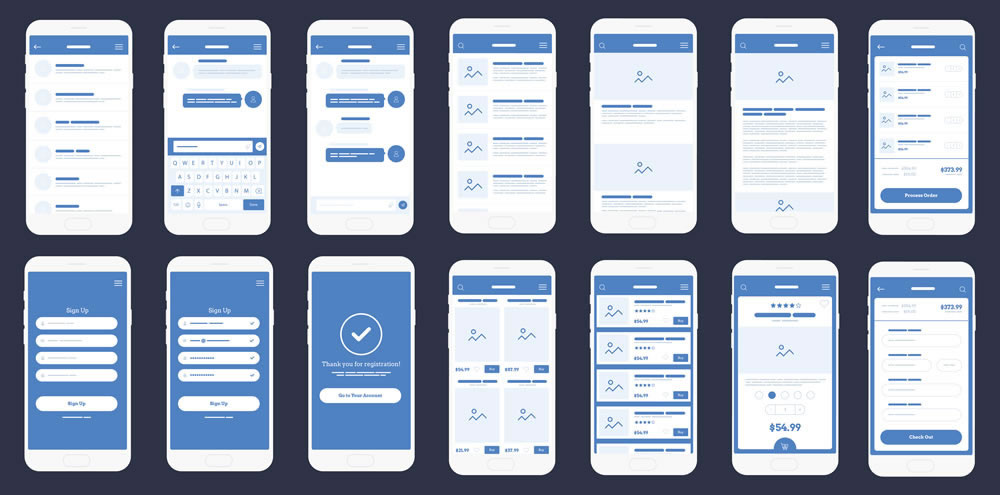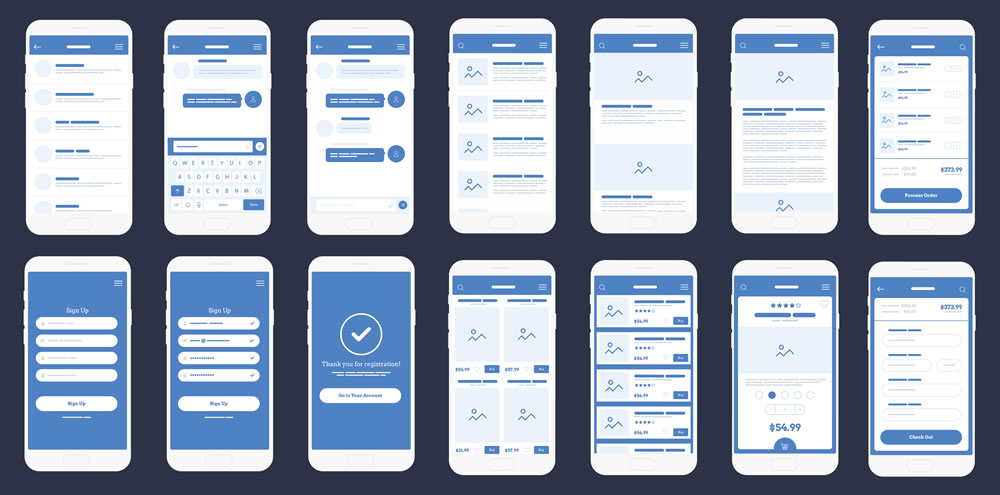 If you are interested in creating an iOS or Android game, it can be far more expensive depending on nature of the game. If it requires enhanced reality or advanced graphics, the app may require many months of development time and cost well above €50,000.
Does your app have an icon?
Having an eye-catching icon is essential for any iOS or Android app. In case you have already design a unique and attractive icon, the latter will simply be used on the app. An experienced web design team is going to need at most an hour or two, in order to ensure that the icon is in the correct format that will perfectly appeal to both iOS and Android users.
However, if the design of a new icon is required, this can add between €500 to €1,000 to the cost of your application, depending on its complexity.
Who will be in charge of the app's development?
Apps built by significantly large app development companies usually cost as much as 10 times more than the app being developed by a small or medium-sized business. That is because of the additional overheads that large businesses have. The advantage of going with a larger company is that there is a greater talent pool of employees that will contribute to your app.
Thank you for reading our insights on the cost of mobile app development! For more information on the matter, feel free to contact Pavla S.A.'s highly-experienced team of iOS and Android developers today!
Success is a few clicks away!